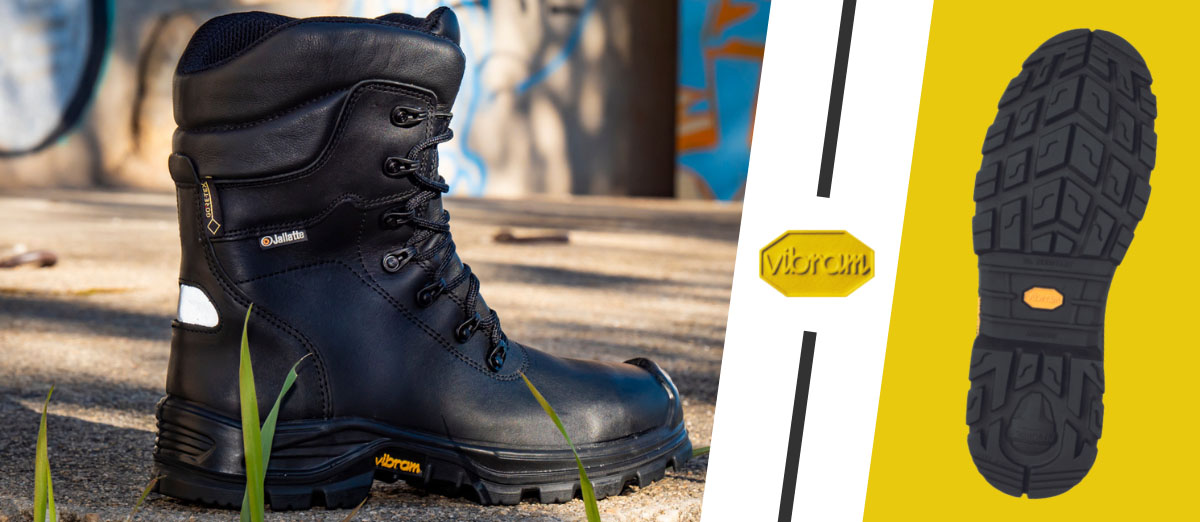 J-ESCAPE : A LEADER IN "ALL TERRAIN" SOLES
the J-escape™ range is totally metal free, equipped by non-metallic and non-magnetic protection components (toe cap and anti-perforation midsoles), so that an increased comfort and a wider use have been added to the well-known performances of this range: unequalled durability, robustness and safety, combined with an "outdoor" style.
ROBUSTNESS, DURABILITY AND STYLE
J-escape™ originally styled and robust metal free safety footwear deal with even the most unpredictable situations: rough terrains, a wide variety of working environments, difficult weather conditions. Maximum reliability and the best anti-slip and anti-abrasion results of the J-escape™ Vibram® sole.