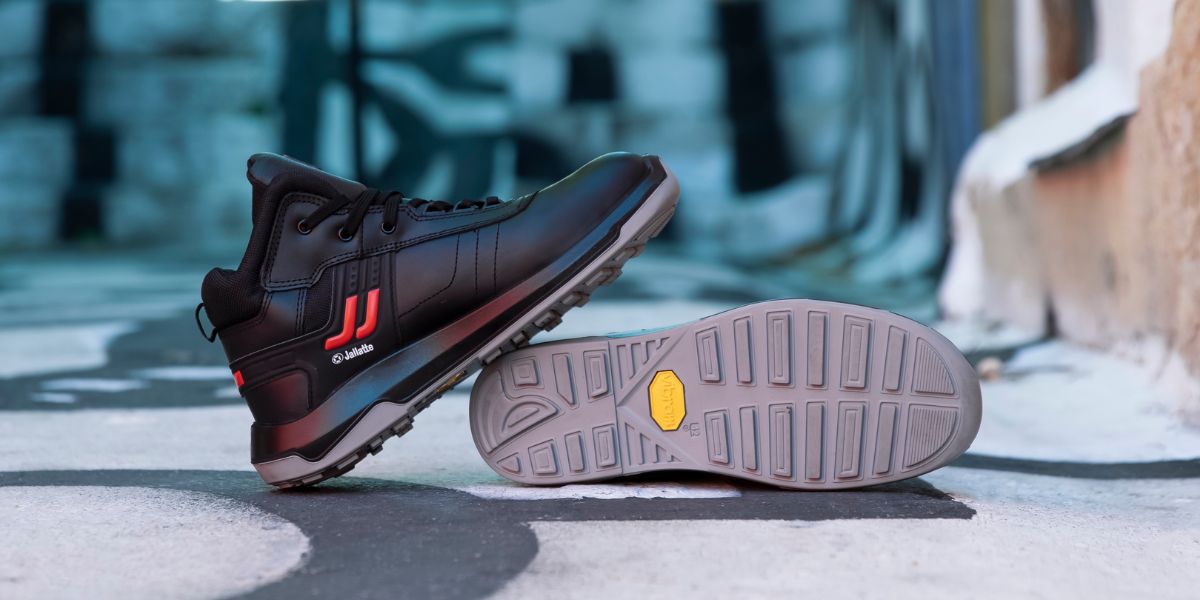 TRIFTANE X : ENERGY AND RESISTANCE
The new TRIFTANE X collection combines tradition and innovation with:

A nitrile outsole, new design, with independent pads that respect the natural areas of support of the foot and prevent the accumulation of liquids and dirt.
Heat resistance by contact (HRO) 300°C for 1 minute.
Very good resistance to oils, greases, and industrial fluids.
Abrasion resistance.
Optimized ground adhesion for demanding industrial environments.

A lightweight comfort layer in Extra Rebound PU from BASF, which guarantees a constant energy return of more than 40% over the entire surface , during the support phase and the push of the foot. Anti-fatigue effect guaranteed.